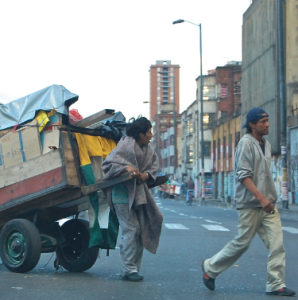 In this picture captured by our founder, two recicladores are seen traversing a busy street in Bogotá to load and carry away rubbish. Everyday about 18,000 recicladores scurry for trash, laboriously transporting society's burden with them.
This is the real face of poverty here.
Please join and share the Thread of Hope, where your generous donation of a new change of clothes for a child can relieve so much, where there is so little.